NOVA Health Recovery  <<< Ketamine infusion center in Alexandria, Virginia 703-844-0184  – consider ketamine for addiction treatment
CAll 703-844-0184 for an immediate appointment!
Ketaminealexandria.com    703-844-0184 Call for an infusion to treat your depression. PTSD, Anxiety, CRPS, or other pain disorder today.
email@novahealthrecovery.com
Ketamine center in Fairfax, Virginia    << Ketamine infusions
NOVA Health Recovery – KETAMINE SYSTEMS<< Link
Here is an interesting piece regarding the rapid effects of Ketamine on reversing depression, in specific, making events more pleasurable through modulating the action of Glutamate in the brain.
This article was written by Dr. Zarate:
Highlight: Ketamine: A New (and Faster) Path to Treating Depression
Left: Change in the 21-item Hamilton Depression Rating Scale (HDRS) following ketamine or placebo treatment.
Right: Proportion of responders showing a 50 percent improvement on the HDRS following ketamine or placebo treatment.34
Source: Carlos Zarate, M.D., Experimental Therapeutics and Pathophysiology Branch, NIMH
The most commonly used antidepressants are largely variations on a theme; they increase the supply within synapses of a class of neurotransmitters believed to play a role in depression. While these drugs relieve depression for some, there is a weeks-long delay before they take effect, and some people with "treatment-resistant" depression do not respond at all.
The delay in effectiveness has suggested to scientists that the medication-induced changes in neurotransmitters are several steps away from processes more central to the root cause of depression. One possibility for a more proximal mechanism is glutamate, the primary excitatory, or activating, neurotransmitter in the brain. Preliminary studies suggested that inhibitors of glutamate could have antidepressant-like effects, and in a seminal clinical trial, the drug ketamine—which dampens glutamate signaling—lifted depression in as little as 2 hours in people with treatment-resistant depression.34
The discovery of rapidly acting antidepressants has transformed our expectations—we now look for treatments that will work in 6 hours rather than 6 weeks. But ketamine has some disadvantages; it has to be administered intravenously, the effects are transient, and it has side effects that require careful monitoring. However, results from clinical studies have confirmed the potential of the glutamate pathway as a target for the development of new antidepressants. Continuing research with ketamine has provided information on biomarkers that could be used to predict who will respond to treatment.35Clinical studies are also testing analogs of ketamine in an effort to develop glutamate inhibitors without ketamine's side effects that can then be used in the clinic.36 Ketamine may also have potential for treating other mental illnesses; for example, a preliminary clinical trial reported that ketamine reduced the severity of symptoms in patients with PTSD. 37 Investigation of the role of glutamate signaling in other illnesses may provide the impetus to develop novel therapies based on this pathway.
One of the imperatives of clinical research going forward will be to demonstrate whether the ability of a compound to interact with a specific brain target is related to some measurable change in brain or behavioral activity that, in turn, can be associated with relief of symptoms. In a study of ketamine's effects in patients in the depressive phase of bipolar disorder, ketamine restored pleasure-seeking behavior independent from and ahead of its other antidepressant effects. Within 40 minutes after a single infusion of ketamine, treatment-resistant depressed bipolar disorder patients experienced a reversal of a key symptom—loss of interest in pleasurable activities—which lasted up to 14 days.38 Brain scans traced the agent's action to boosted activity in areas at the front and deep in the right hemisphere of the brain. This approach is consistent with the NIMH's RDoC project, which calls for the study of functions—such as the ability to seek out and experience rewards—and their related brain systems that may identify subgroups of patients with common underlying dysfunctions that cut across traditional diagnostic categories.
The ketamine story shows that in some instances, a strong and repeatable clinical outcome stemming from a hypothesis about a specific molecular target (e.g., a glutamate receptor) can open up new arenas for basic research to explain the mechanisms of treatment response; basic studies can, in turn, provide data leading to improved treatments directed at that mechanism. A continuing focus on specific mechanisms will not only provide information on the potential of test compounds as depression medications, but will also help us understand which targets in the brain are worth aiming at in the quest for new therapies.
PET scans revealed that ketamine rapidly restored bipolar depressed patients' ability to anticipate pleasurable experiences by boosting activity in the dorsal anterior cingulate cortex (yellow) and related circuitry. Picture shows PET scan data superimposed on anatomical MRI.38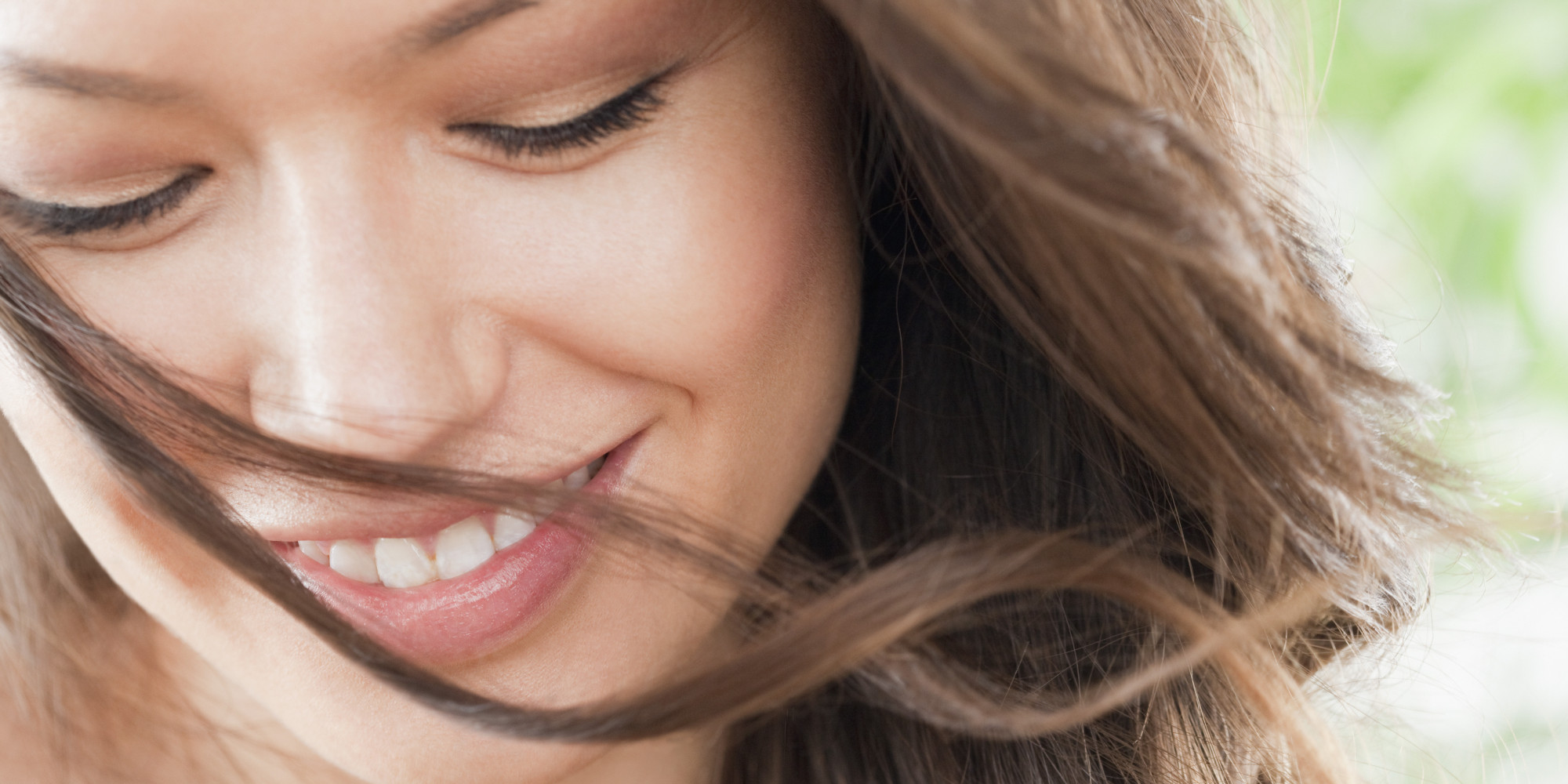 References
1 Analysis based on: US Burden of Disease Collaborators. (2013). The state of US health, 1990–2010: Burden of diseases, injuries, and risk factors.JAMA, 310(6), 591–608. (PubMed ID: 23842577)
2 Walker E. R., McGee R. E., & Druss B. G. (2015). Mortality in mental disorders and global disease burden implications: a systematic review and meta-analysis.JAMA Psychiatry, 72(4), 334-341. (PubMed ID: 25671328)
3 Centers for Disease Control and Prevention (CDC). (2013). Web-based Injury Statistics Query and Reporting System(WISQARSTM). Atlanta, GA: National Center for Injury Prevention and Control, CDC.
4 Insel, T. R. (2008). Assessing the economic cost of serious mental illness.American Journal of Psychiatry, 165(6), 663–665. (PubMed ID: 18519528)
5 Soni, A. (2009). The five most costly conditions, 1996 and 2006: Estimates for the US civilian noninstitutionalized population (Statistical Brief# 248). Rockville, MD: Agency for Healthcare Research and Quality.
6 Murray, F. E. (2012). Evaluating the role of science philanthropy in American research universities (Working Paper No. 18146). Cambridge, MA: National Bureau of Economic Research.
7 Terry, S. F. & Terry, P. F. (2011). Power to the people: Participant ownership of clinical trial data. Science Translational Medicine, 3(69), 69cm3. (PubMed ID: 21307299)
8 Calculated from: McGrath, J., Saha, S., Chant, D., & Welham, J. (2008). Schizophrenia: A concise overview of incidence, prevalence, and mortality. Epidemiologic Reviews, 30(1), 67–76. (PubMed ID: 18480098)
9 Addington, J., Heinssen, R. K., Robinson, D. G., Schooler, N. R., Marcy, P., Brunette, M. F., … & Kane, J. M. (2015). Duration of untreated psychosis in community treatment settings in the United States. Psychiatric Services: A Journal of the American Psychiatry Association. [Epub ahead of print] (PubMed ID: 25588418)
10 Marshall, M., Lewis, S., Lockwood, A., Drake, R., Jones, P., & Croudace, T. (2005). Association between duration of untreated psychosis and outcome in cohorts of first-episode patients: A systematic review. Archives of General Psychiatry, 62(9), 975–983. (PubMed ID: 16143729)
11 Clementz, B., Sweeney, J., Hamm J., Ivleva, E., Ethridge, L., Pearlson, G., … & Tamminga C. (2016). Identification of distinct psychosis biotypes using brain-based biomarkers.American Journal of Psychiatry. (PubMed ID: 26651391)
12 Hakamata, Y., Lissek, S., Bar-Haim, Y., Britton, J. C., Fox, N. A., Leibenluft, E., … & Pine, D. S. (2010). Attention bias modification treatment: A meta-analysis toward the establishment of novel treatment for anxiety.Biological Psychiatry, 68(11), 982–990. (PubMed ID: 20887977)
13 Britton, J. C., Bar‐Haim, Y., Carver, F. W., Holroyd, T., Norcross, M. A., Detloff, A., … & Pine, D. S. (2012). Isolating neural components of threat bias in pediatric anxiety.Journal of Child Psychology and Psychiatry, 53(6), 678–686. (PubMed ID: 22136196)
14 Lent, R., Azevedo, F. A., Andrade‐Moraes, C. H., & Pinto, A. V. (2012). How many neurons do you have? Some dogmas of quantitative neuroscience under revision. European Journal of Neuroscience, 35(1), 1–9. (PubMed ID: 22151227)
15 Zhang, Y., Pak, C., Han, Y., Ahlenius, H., Zhang, Z., Chanda, S., … & Südhof, T. C. (2013). Rapid single-step induction of functional neurons from human pluripotent stem cells. Neuron, 78(5), 785–798. (PubMed ID: 23764284)
16 Krey, J. F., Paşca, S. P., Shcheglovitov, A., Yazawa, M., Schwemberger, R., Rasmusson, R., & Dolmetsch, R. E. (2013). Timothy syndrome is associated with activity-dependent dendritic retraction in rodent and human neurons. Nature Neuroscience, 16(2), 201–209. (PubMed ID: 23313911)
17 Schizophrenia Psychiatric Genome-Wide Association Study (GWAS) Consortium. (2011). Genome-wide association study identifies five new schizophrenia loci. Nature Genetics, 43(10), 969–976. (PubMed ID: 21926974)
18 Schizophrenia Working Group of the Psychiatric Genomics Consortium. (2014). Biological insights from 108 schizophrenia-associated genetic loci. Nature, 511(7510), 421–427. (PubMed ID: 25056061)
19 Nishimasu, H., Ran, F.A., Hsu, P. D., Konermann, S., Shehata, S. I., Dohmae, N., … & Nureki, O. (2014). Crystal structure of Cas9 in complex with guide RNA and target DNA. Cell, 156(5), 935–949. (PubMed ID: 24529477)
20 Chung, K., Wallace, J., Kim, S. Y., Kalyanasundaram, S., Andalman, A. S., Davidson, T. J., … & Deisseroth, K. (2013). Structural and molecular interrogation of intact biological systems. Nature, 497(7449), 332–337. (PubMed ID: 23575631)
21 Colantuoni, C., Lipska, B. K., Ye, T., Hyde, T. M., Tao, R., Leek, J. T., … & Kleinman, J. E. (2011). Temporal dynamics and genetic control of transcription in the human prefrontal cortex. Nature, 478(7370), 519–523. (PubMed ID: 22031444)
22 Kang, H. J., Kawasawa, Y. I., Cheng, F., Zhu, Y., Xu, X., Li, M., … & Šestan, N. (2011). Spatio-temporal transcriptome of the human brain. Nature, 478(7370), 483–489. (PubMed ID: 22031440)
23 Li, G., Wang, L., Shi, F., Lyall, A. E., Lin, W., Gilmore, J. H., & Shen, D. (2014). Mapping longitudinal development of local cortical gyrification in infants from birth to 2 years of age. The Journal of Neuroscience, 34(12), 4228–4238. (PubMed ID: 24647943)
24 Hill, J., Inder, T., Neil, J., Dierker, D., Harwell, J., & Van Essen, D. (2010). Similar patterns of cortical expansion during human development and evolution. Proceedings of the National Academy of Sciences, 107(29), 13135–13140. (PubMed ID: 20624964)
25 Hawrylycz, M. J., Lein, E. S., Guillozet-Bongaarts, A. L., Shen, E. H., Ng, L., Miller, J. A., … & Jones, A.R. (2012). An anatomically comprehensive atlas of the adult human brain transcriptome. Nature,489(7416), 391–399. (PubMed ID: 22996553)
26 Miller, J. A., Ding, S. L., Sunkin, S. M., Smith, K. A., Ng, L., Szafer, A., … & Lein, E.S. (2014). Transcriptional landscape of the prenatal human brain. Nature, 508(7495), 199–206. (PubMed ID: 24695229)
27 Willsey, A. J., Sanders, S. J., Li, M., Dong, S., Tebbenkamp, A. T., Muhle, R. A., … & State, M. W. (2013). Coexpression networks implicate human midfetal deep cortical projection neurons in the pathogenesis of autism. Cell, 155(5), 997–1007. (PubMed ID: 24267886)
28 Gulsuner, S., Walsh, T., Watts, A. C., Lee, M. K., Thornton, A. M., Casadei, S., … & McClellan, J. M. (2013). Spatial and temporal mapping of de novo mutations in schizophrenia to a fetal prefrontal cortical network. Cell, 154(3), 518–529. (PubMed ID: 23911319)
29 Whiteford, H. A., Degenhardt, L., Rehm, J., Baxter, A. J., Ferrari, A. J., Erskine, H. E., … & Vos, T. (2013). Global burden of disease attributable to mental and substance use disorders: Findings from the Global Burden of Disease Study 2010. Lancet, 382(9904), 1575–1586. (PubMed ID: 23993280)
30 Insel, T. R. (2012). Next-generation treatments for mental disorders. Science Translational Medicine, 4(155), 155ps19. (PubMed ID: 23052292)
31 Hyman, S. E. (2012). Revolution stalled. Science Translational Medicine, 4(155), 155cm11. (PubMed ID: 23052291)
32 Biomarkers Definitions Working Group (2001). Biomarkers and surrogate endpoints: Preferred definitions and conceptual framework. Clinical Pharmacology and Therapeutics, 69(3), 89–95. (PubMed ID: 11240971)
33 McGrath, C. L., Kelley, M. E., Holtzheimer, P. E., Dunlop, B. W., Craighead, W. E., Franco, A. R., … & Mayberg, H. S. (2013). Toward a neuroimaging treatment selection biomarker for major depressive disorder. JAMA Psychiatry, 70(8), 821–829. (PubMed ID: 23760393)
34 Zarate Jr, C. A., Singh, J. B., Carlson, P. J., Brutsche, N. E., Ameli, R., Luckenbaugh, D. A., … & Manji, H. K. (2006). A randomized trial of an N-methyl-D-aspartate antagonist in treatment-resistant major depression. Archives of General Psychiatry, 63(8), 856–864. (PubMed ID: 16894061)
35 Cornwell, B. R., Salvadore, G., Furey, M., Marquardt, C. A., Brutsche, N. E., Grillon, C., & Zarate Jr, C. A. (2012). Synaptic potentiation is critical for rapid antidepressant response to ketamine in treatment-resistant major depression. Biological Psychiatry, 72(7), 555–561. (PubMed ID: 22521148)
36 Zarate Jr, C. A., Mathews, D., Ibrahim, L., Chaves, J. F., Marquardt, C., Ukoh, I., … & Luckenbaugh, D. A. (2013). A randomized trial of a low-trapping nonselective N-methyl-D-aspartate channel blocker in major depression. Biological Psychiatry,74(4), 257–264. (PubMed ID: 23206319)
37 Feder, A., Parides, M. K., Murrough, J. W., Perez, A. M., Morgan, J. E., Saxena, S., … & Charney, D. S. (2014). Efficacy of intravenous ketamine for treatment of chronic posttraumatic stress disorder: A randomized clinical trial. JAMA Psychiatry, 71(6), 681-688. (PubMed ID: 24740528)
38 Lally N., Nugent A. C., Luckenbaugh D. A., Ameli R., Roiser J. P., & Zarate C. A. (2014). Anti-anhedonic effect of ketamine and its neural correlates in treatment-resistant bipolar depression.Translational Psychiatry. [E-pub ahead of print] (PubMed ID: 25313512)
39 Smith, M., Saunders, R., Stuckhardt, L., & McGinnis, J. M. (Eds.). (2013). Best care at lower cost: The path to continuously learning health care in America. Washington, DC: National Academies Press. (PubMed ID: 24901184)
40 Chambers, D.A., Glasgow, R.E., & Stange, K.C. (2013). The dynamic sustainability framework: Addressing the paradox of sustainment amid ongoing change.Implementation Science, 8(1), 117. (PubMed ID: 24088228)
41 Ben-Zeev, D., Schueller, S. M., Begale, M., Duffecy, J., Kane, J. M., & Mohr, D. C. (2015). Strategies for mHealth research: Lessons from 3 mobile intervention studies. Administration and Policy in Mental Health and Mental Health Services Research, 42(2), 157-167. (PubMed ID: 24824311)
42 Mohr, D. C., Burns, M. N., Schueller, S. M., Clarke, G., & Klinkman, M. (2013). Behavioral intervention technologies: Evidence review and recommendations for future research in mental health. General Hospital Psychiatry,35(4), 332–338. (PubMed ID: 23664503)
43 Aitken, M., & Gauntlett, C. (2013). Patient apps for improved healthcare from novelty to mainstream.Parsippany, NJ: IMS Institute for Healthcare Informatics.
https://www.nimh.nih.gov/about/strategic-planning-reports/highlights/index.shtml
---
I also threw in a reprint of the article from NIH regarding strategic principle #2 to find biomarkers of mental health disorders:
Highlight: GPS for the Brain? BrainSpan Atlas Offers Clues to Mental Illnesses
The recently created BrainSpan Atlas of the Developing Human Brain incorporates gene activity or expression (left) along with anatomical reference atlases (right) and neuroimaging data (not shown) of the mid-gestational human brain. In this figure, the location and expression level of the gene TGIF1 is shown in a brain from 21 weeks postconception.
Source: Allen Institute for Brain Science
Technologies have come a long way in mapping the trajectory of mental illnesses. Early efforts provided information on anatomical changes that occur over the course of development. In a step that has been hailed as providing a "GPS for the brain," the BrainSpan Atlas of the Developing Brain, a partnership among the Allen Institute for Brain Science, Yale University, the University of Southern California, and NIMH—has created a comprehensive 3-D brain blueprint.25 The Atlas details not only the anatomy of the brain's underlying structures, but also exactly where and when particular genes are turned on and off during mid-pregnancy—a time during fetal brain development when slight variations can have significant long-term consequences, including heightened risk for autism or schizophrenia.26 Knowledge of the location and time when a particular gene is turned on can help us understand how genes are disrupted in mental illnesses, providing important clues to future treatment targets and early interventions. The Atlas resources are freely available to the public on the Allen Brain Atlas data portal. Already, the BrainSpan Atlas has been used to identify genetic networks relevant to autism and schizophrenia.27,28 In both of these studies, the fetal pattern of gene expression revealed relationships that could not be detected by studying gene expression in the adult brain. As most mental illnesses are neurodevelopmental, mapping where and when genes are expressed in the brain provides a fundamental atlas for charting risk.